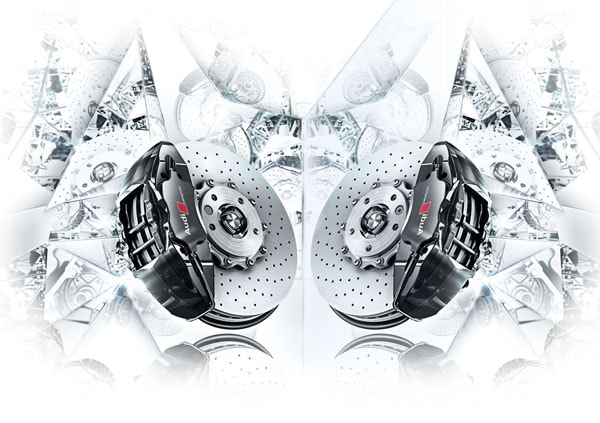 Find Genuine Audi Parts and Accessories in Des Moines
Are you looking to accessorize your Audi car or SUV? Or do you need a specific part to enhance your luxury vehicle? Either way, we have what you need at Audi Des Moines. Our Audi Parts Center is stocked full of official Audi parts and accessories, all designed with the Audi brand's high expectations and standards in mind. We also have a team of Audi experts that will help you find the particular items you're looking for while delivering top-notch customer service.
We Have What You're Looking for at Our Audi Parts Center
Whether you're hoping to make your Audi vehicle even more stylish than it already is or if you want to upgrade your ride with performance parts, you'll find what you're looking for at Audi Des Moines. And if we don't have the specific part you're after, we will order it and get it to you as soon as possible. Here are some of the popular accessories you can purchase through our Audi Parts Center:
Wheels
Communication Accessories
Cleaning Products
Bike and Cargo Racks
Durable Floor Mats
Interior Cargo Management Accessories
Why Should You Choose Genuine Audi Parts and Accessories?
While aftermarket parts may be appealing because of their low prices, you'll save yourself from future headaches and troubles by purchasing official Audi parts and accessories instead. Aftermarket parts are not made with the same level of care and expertise as Audi parts. When you purchase official Audi parts and accessories, you can trust that they'll be the right fit for your exact model and that they'll last for a long time.
Order Audi Parts and Accessories Today
If you have any questions about what you should buy or the inventory in our Audi Parts Center, don't hesitate to reach out to our friendly and knowledgeable team. You can even order the parts and accessories you need online by filling out the parts form on our website. Start shopping today, and let us know how Audi Des Moines can help you.
To order parts contact us or visit our Audi Parts & Accessories e-store.